Why Cyprus?
August 24, 2015
"How was your summer in Greece?"
"You saw where Aphrodite came out of the water in Greece?"
"Wow, that water was so dreamlike in Greece!"
Uh, actually I spent the summer mostly in Cyprus…
"OH. well, that's what I meant. Same thing right?"
When you think "Study Abroad" you may think London or Paris or Florence, Rome or Australia, just to name a few of the most common destinations. Scrolling down my news feed for the past two years, those were the most popular cities that classmates have traveled to and lived in. Spending a semester in the heart of Europe with easy getaways to other countries by bus, train or plane. Needless to say, my study abroad experience was nothing like that. In fact, it is entirely the opposite.
I wanted the opportunity to study abroad before I graduated college. My major didn't provide me with many options but I realized I had some electives left to fulfill. Wandering around my study abroad fair in College in September, I stumbled across the same flier I picked up the year prior, "Summer in the Mediterranean" a 5 week course based in (what I thought at the time, Greece). Holy crap. 5 weeks, in the location I've DREAMED about for years, watching countless reruns of Mamma Mia, Sisterhood of the Traveling Pants, My Big Fat Greek Wedding and My Life in Ruins and hoping I can set foot in this land of philosophy is coming true.
2 months prior to departure, I find out it is based in Cyprus and it felt like I was hit in the head with a boulder. What the HECK is Cyprus? That pinky nail sized country in the middle of yonders where? Spinning a map around a few times, I couldn't even pinpoint it! Oh it's like, little Greece I thought. They do speak Greek, have the same food and culture so maybe I'll get the same experience.
As time approached, I realized that I was going alone to a country I have never heard of, don't know anything about their language, culture or history and I almost backed out. But then I realized: I am an individual who doesn't enjoy abiding to cliche's. I like to go outside the box, color outside the lines and turn left when the road turns right. What a perfect opportunity to do something no one I know has ever done before? This will lead to some creative discussions and an experience like no other. Bonus, the program I chose spent a week traveling to Athens, a cruise to the Greek Islands and a trip to Rome which is where the wanderlust really kicked in.
The common question asked throughout my trip by locals and other travelers/foreigners was Why Cyprus? "It's just unusual to find American's studying here in University". Our answer was, why not. It's different just to simplify the answer.
So now I answer the million dollar question: WHY CYPRUS?
Let me show you.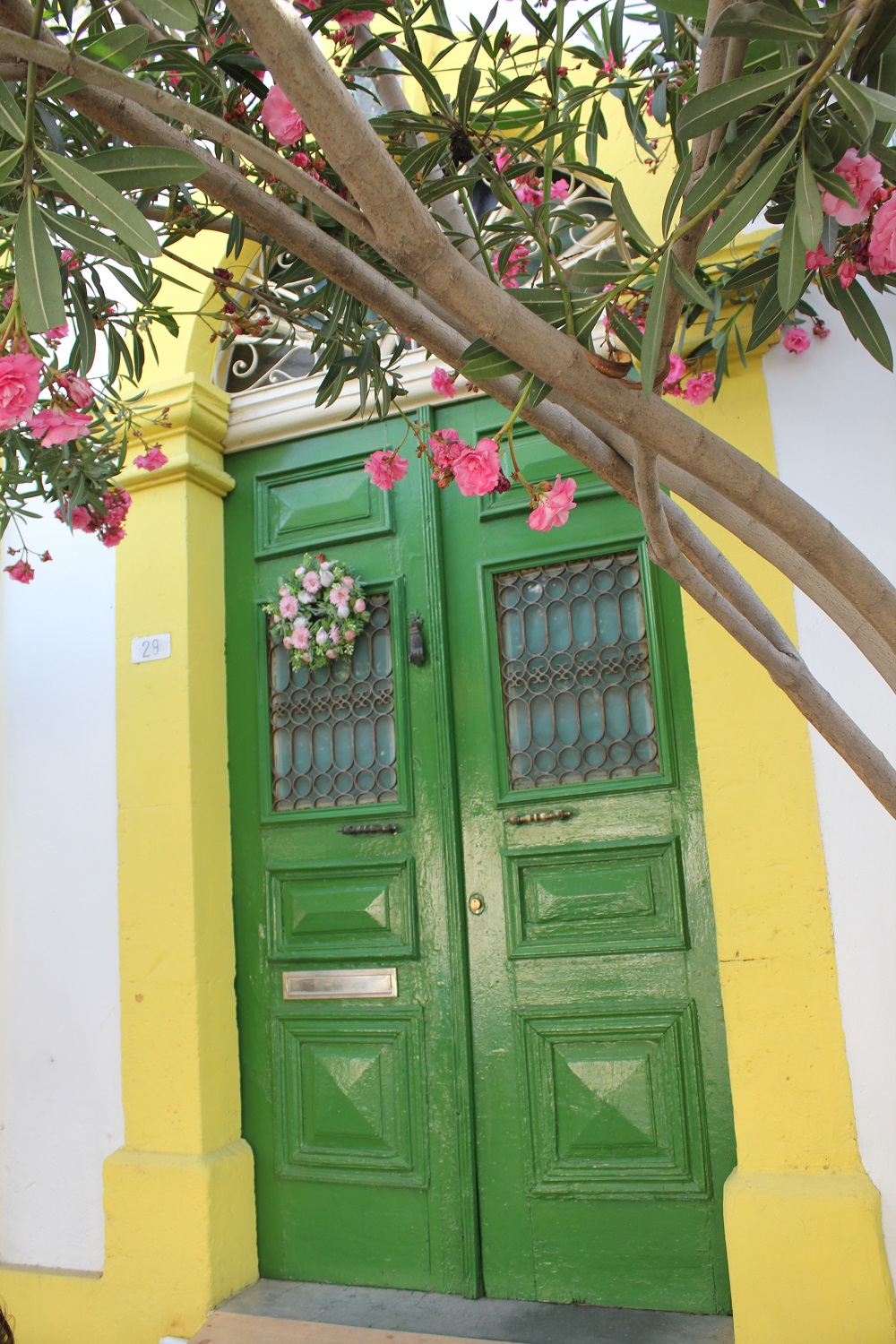 1. Every single door is beautiful and if you hear "Mediterranean" you already know that every entryway into a home is going to be inviting. Some age back to the 1800's as they have the year's engraved atop, mainly from the British Rule.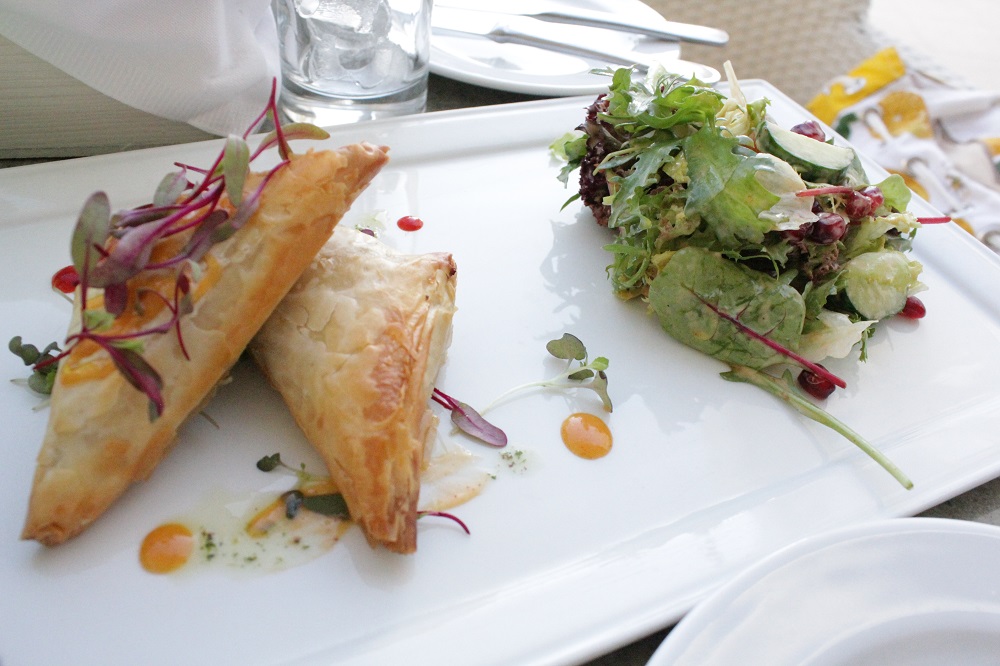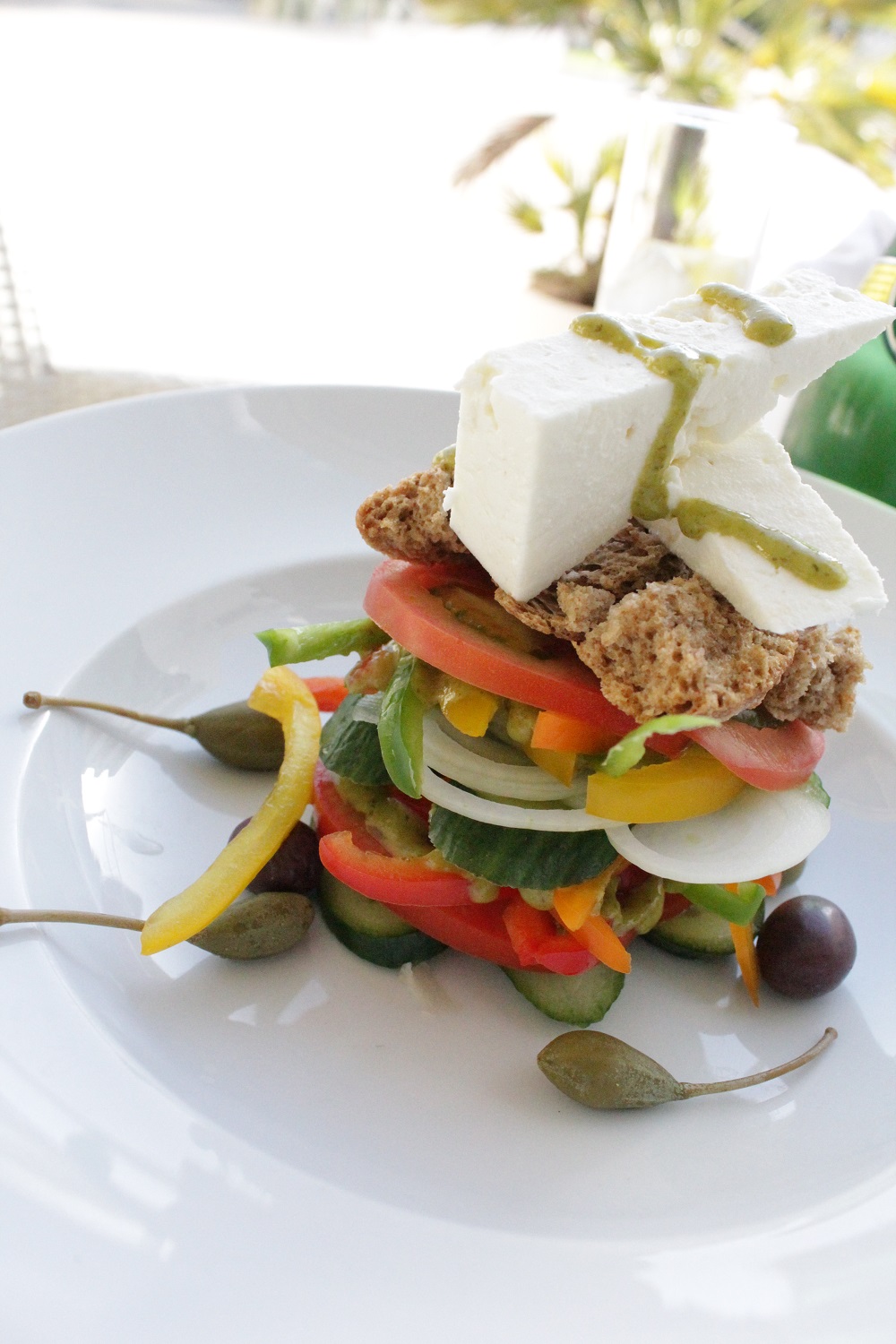 2. The food is sometimes more photogenic than any supermodel can be.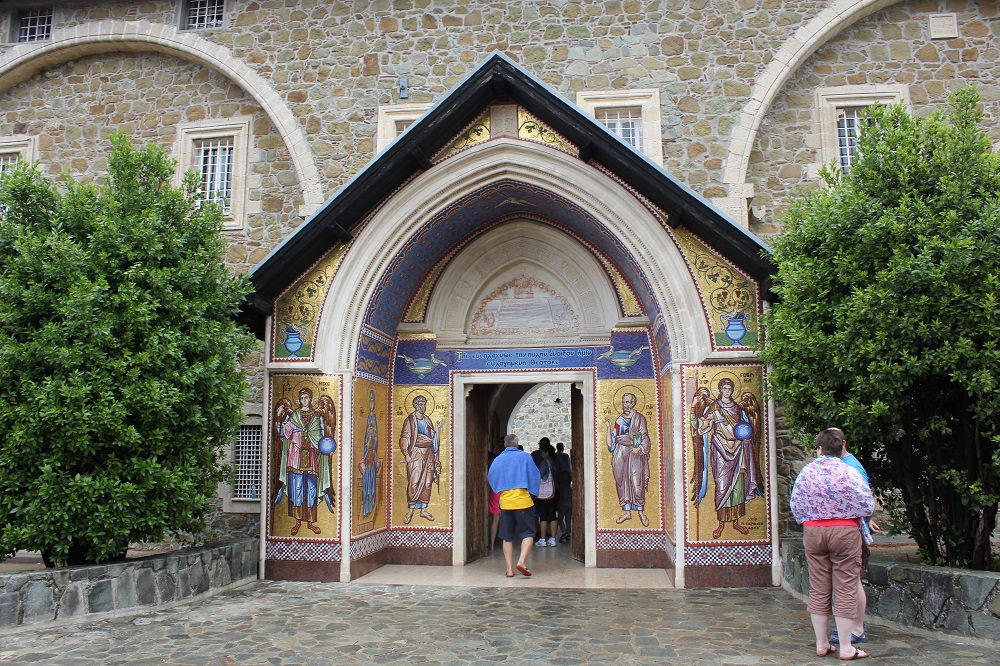 3. Atop the steep Troodos mountains, one can uncover 11th century monastaries, such as this one in Kykkos.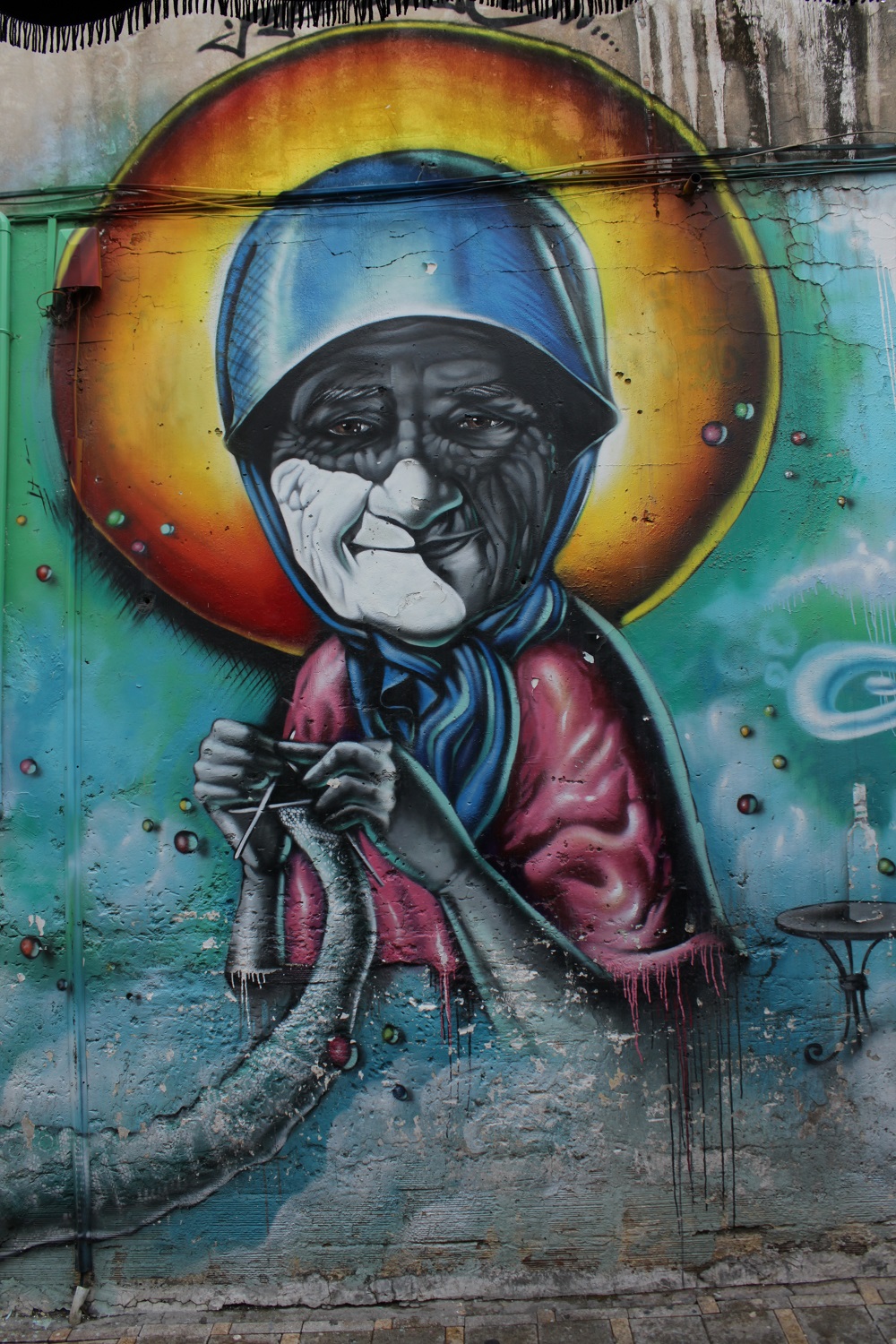 4. Where street grafitti does not consist of reproductive organs but of one's Yia Yia knitting a scarf.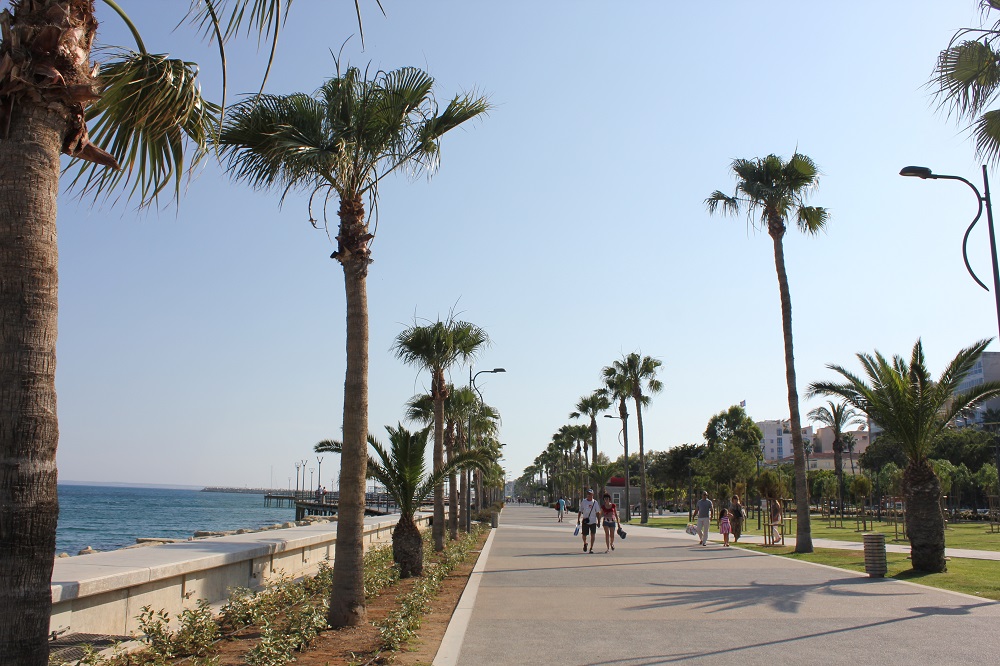 5. Covered in palm trees, sometimes scenic views like this almost remind you of California but then you realize you're on an island oasis in the Mediterranean (which is SO much better).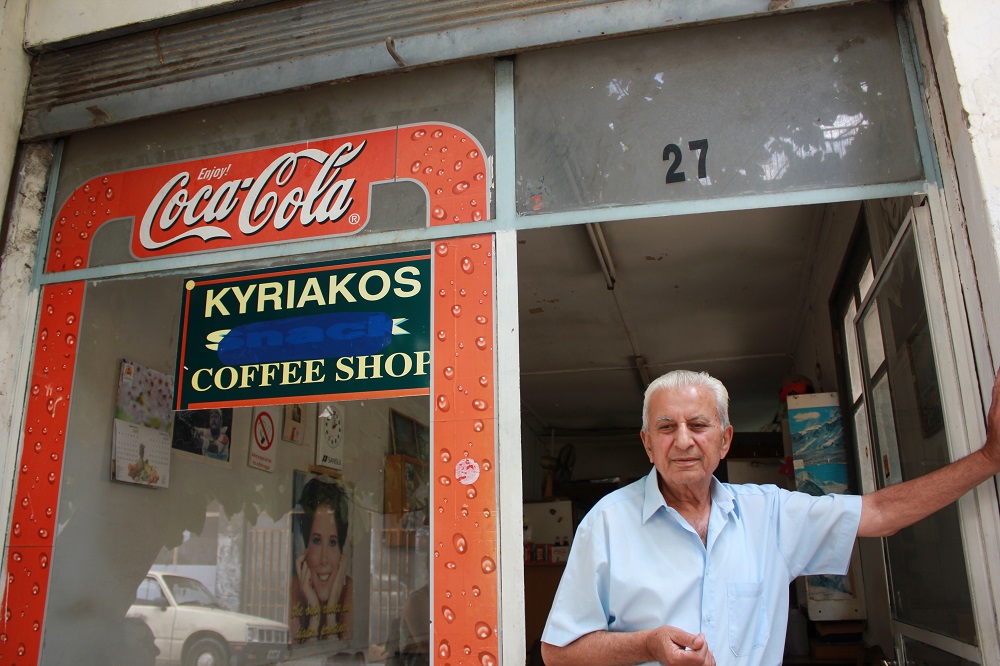 6. When your professor takes your class on a walking tour through the "buffer zone" (a UN guarded line between the Greek and Turkish Cypriot sides as a result of the 1974 Turkish invasion), you run into locals and follow the Greek mentality by taking the time for a coffee break. (Some insight into this photograph: Kyriakos is an elderly gentleman we met who had to flee Northern Cyprus when a Turkish military invasion attacked Cyprus, forcing him and his family to flee to Nicosia, the capitol of the republic of Cyprus.)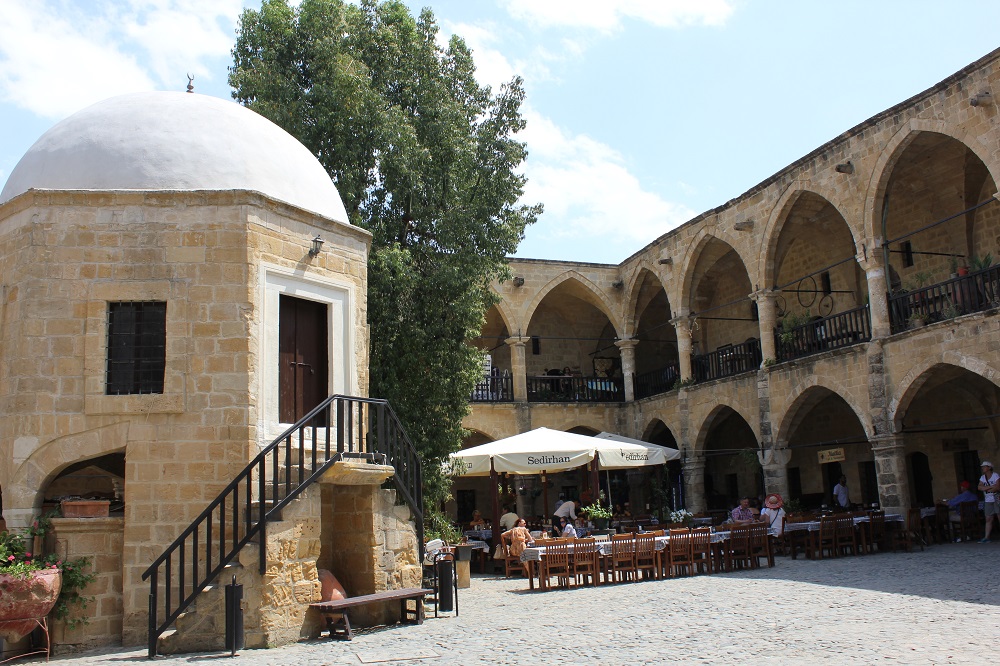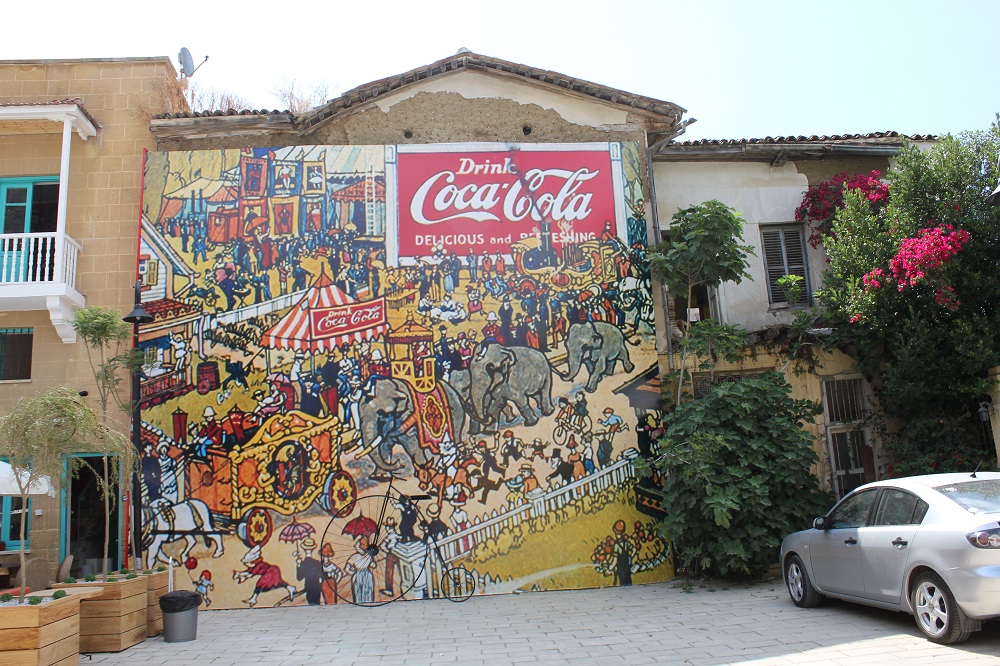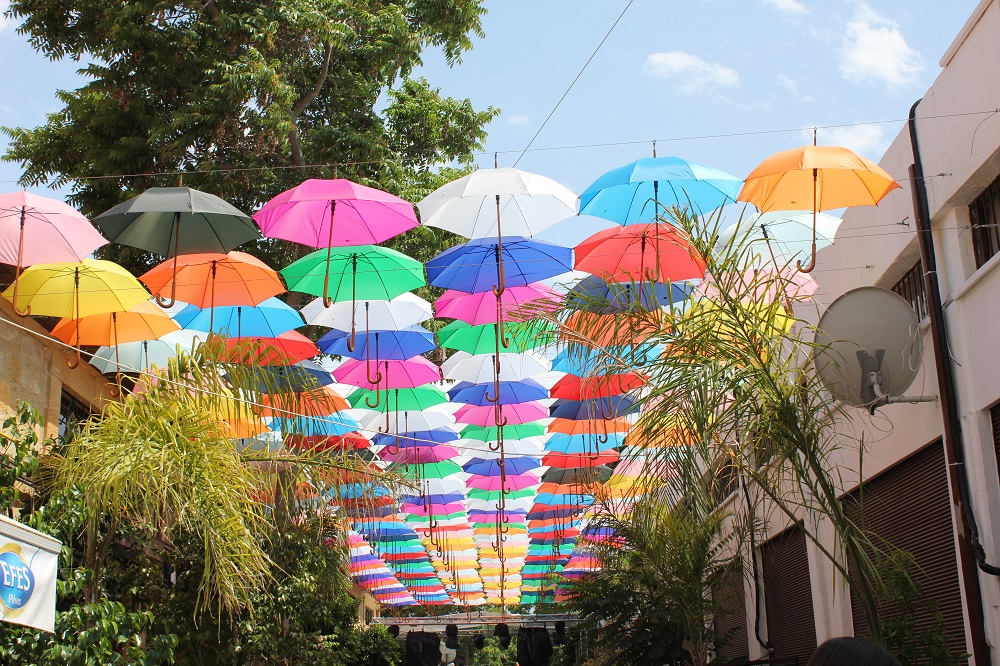 7. The Northern part of Nicosia holds some colorful treasures such as this valley of umbrellas, coca cola grafitti and Buyuk Han, built in 1572 by the Ottomans which used to be a roadside inn for travelers.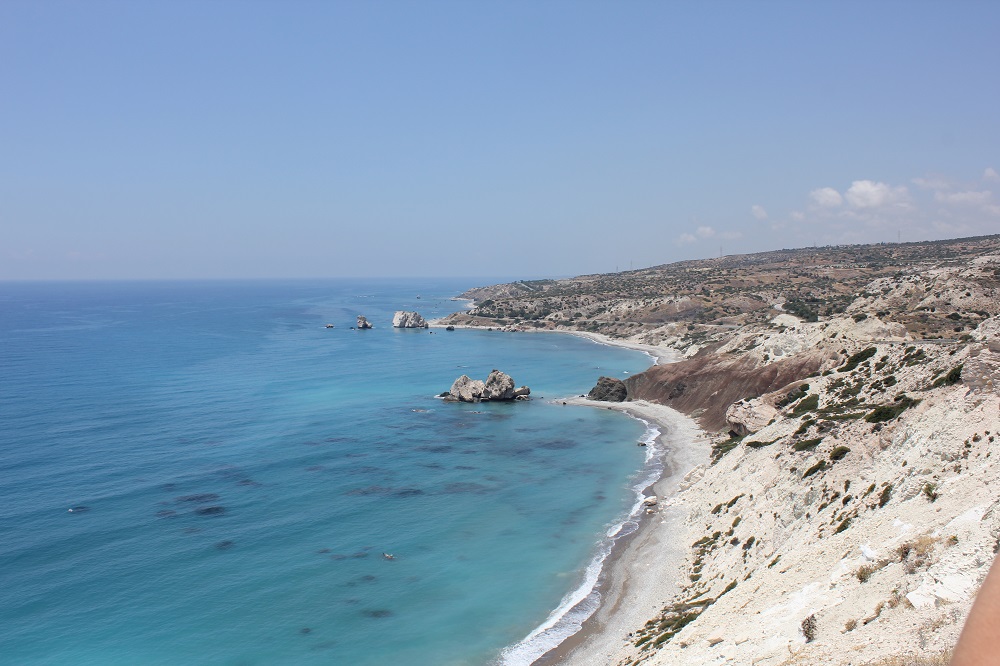 8. (cue Katy Perry lyric from Dark Horse "Make me your Aphrodite"). Traveling towards Paphos, you uncover the birthplace of Aphrodite where she was said to come out of the water.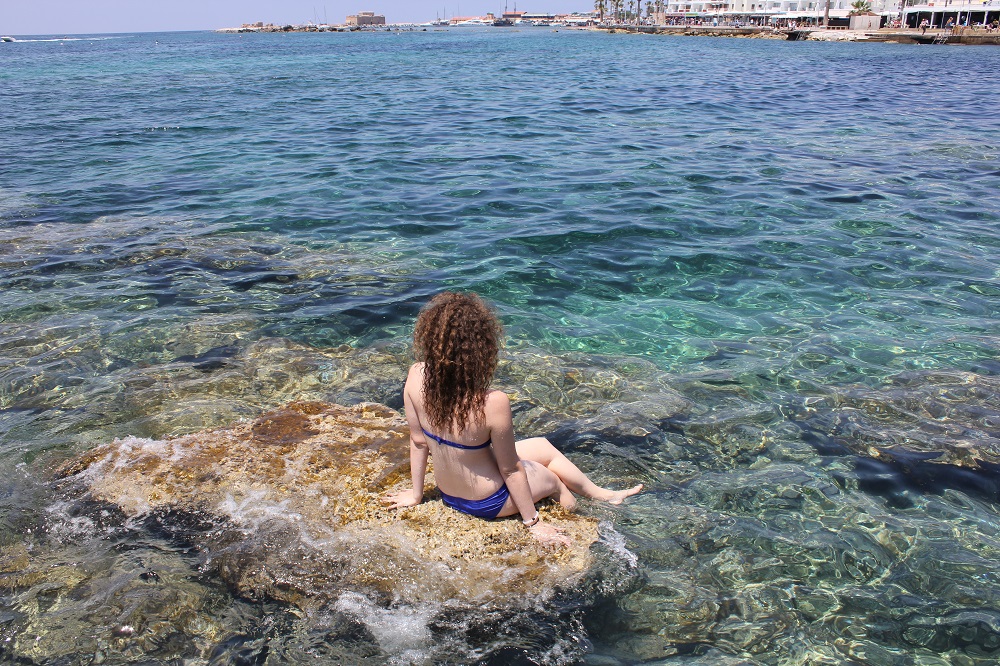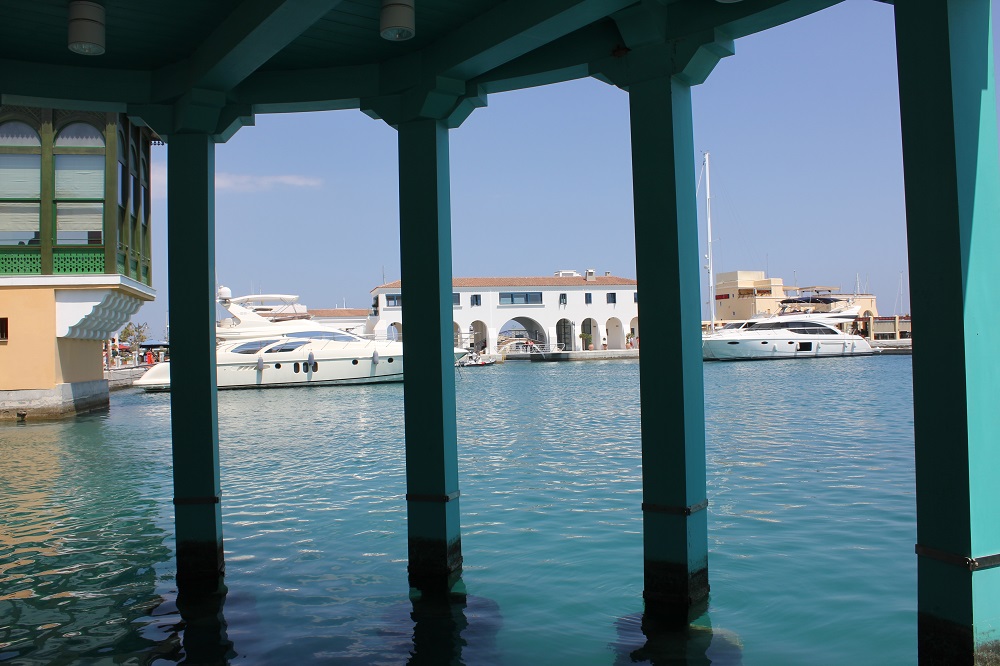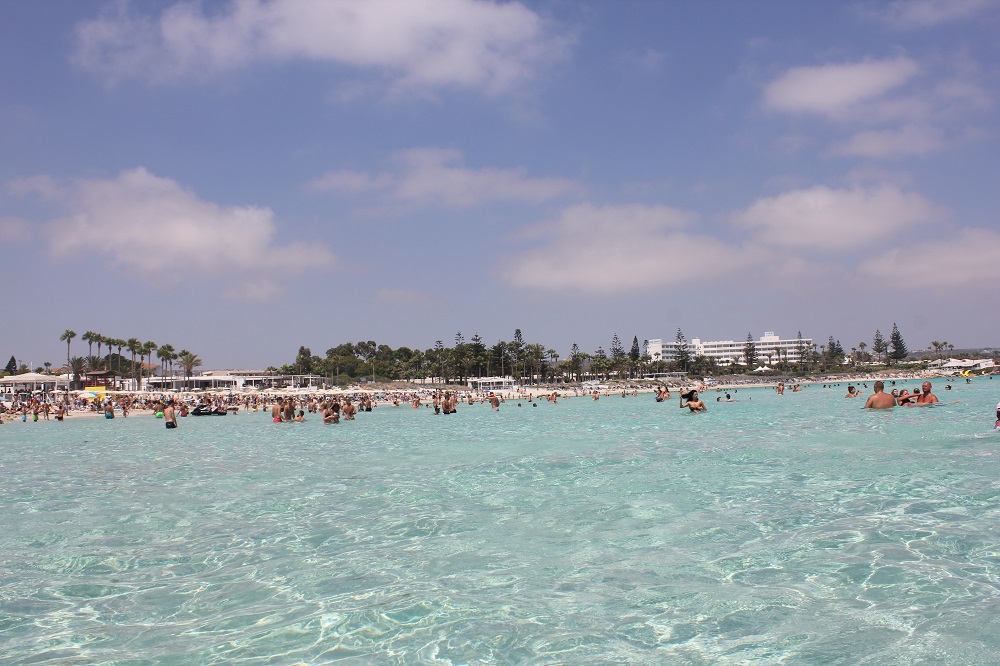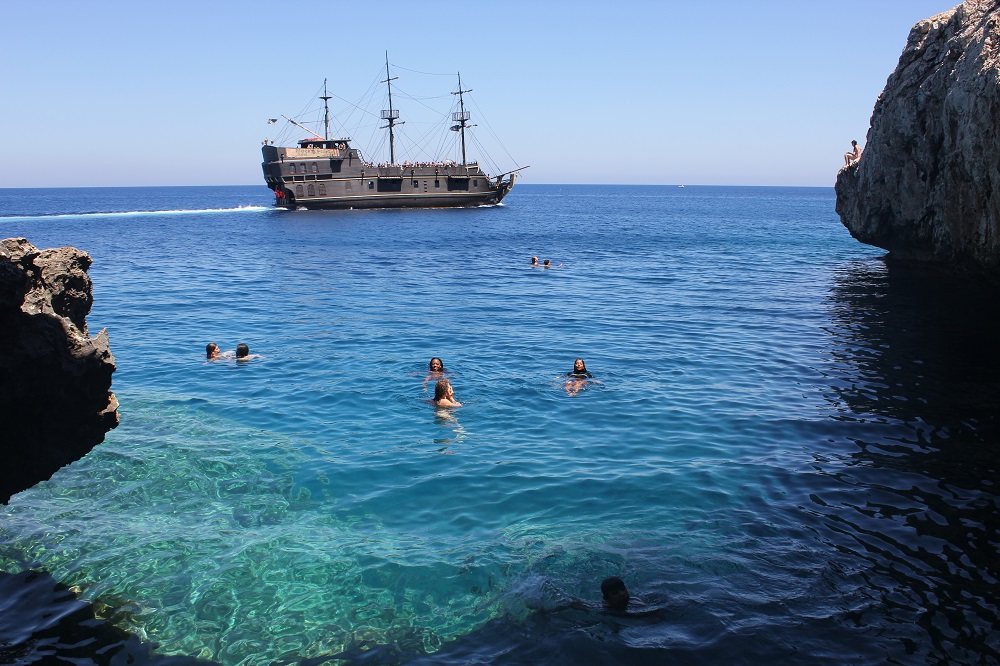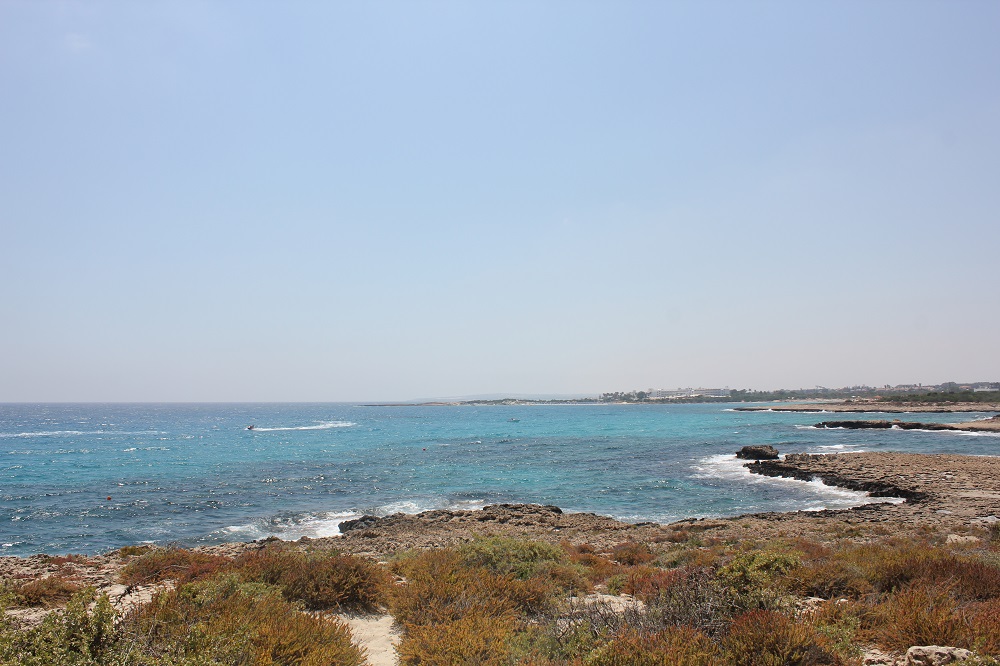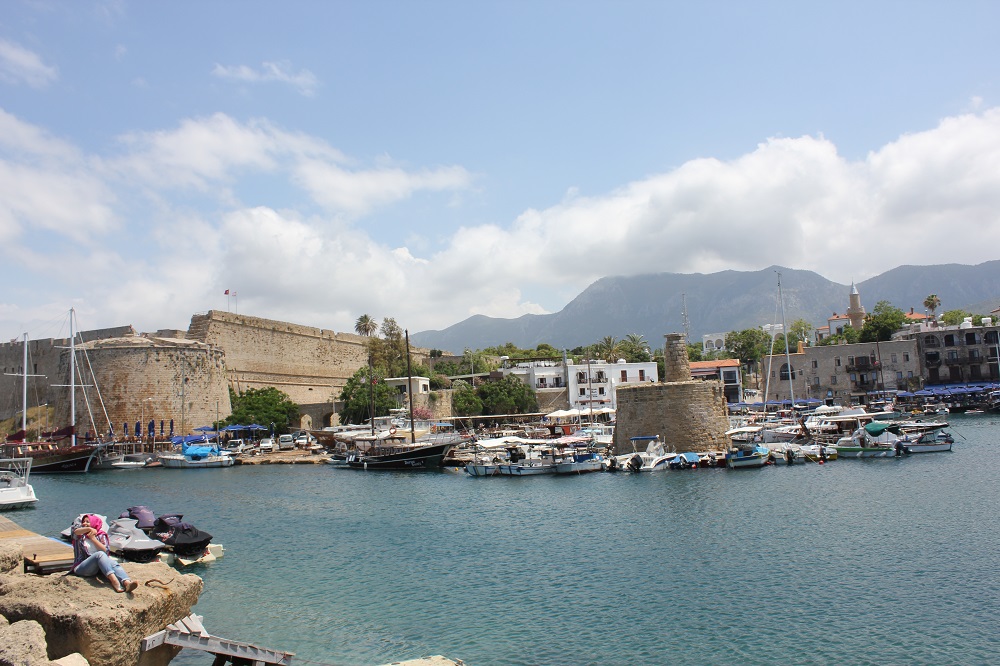 9. Water. Water. Water. Forget 50 Shades of Grey, we're talking about 50 Shades of Blue Hues.
10. Nightlife. Well, I'll just leave this point photo-less. But let's just define nightlife in Ayia Napa as a Miami beach party x100000.
So why Cyprus ? Why not check out a country with a rich history, delicious food, intriguing culture, welcoming/beautiful people, and beautiful waters ? If you don't know anything about a place, then challenge yourself and go see something completely new.
This experience was something completely out of the ordinary. Thank You Global Semesters!