Week 2: Something Different Every Day
September 22, 2014
Since you read last there has been a total of…I am sorry I can't add up how many new experiences there have been these past few days, so let's put the number at 432,000. Well, what do ya know? That just happens to be the number of seconds gone by since my last blog! Cyprus has been that amazing. How? What? Where? Why? So many questions to answer, I know, so let me just start at school, as in University of Nicosia. I started this past week exploring the campus, talking to professors and enjoying a cooking class (not hosted by Guy Fieri). Let me just say that the school is extraordinary. Professors and staff at the school are as nice as can be, and oh so helpful. I walked into the Environmental department this past week, having no idea where I was (like I said I was exploring) and ended up all but securing a part-time internship while I am here. Efforts to learn more are certainly rewarded here in Cyprus. Ok, so what about the fun stuff? Well further exploring Nicosia revealed beautiful wall art across the city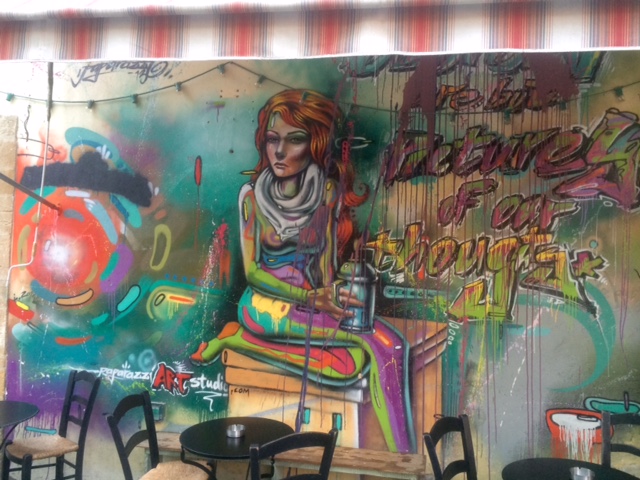 and a surprising trip to McDonald's (not to eat I promise!) which ended in the hilarious devouring of a Greek Mac, yes it was a Big Mac in pita bread, by my friend James.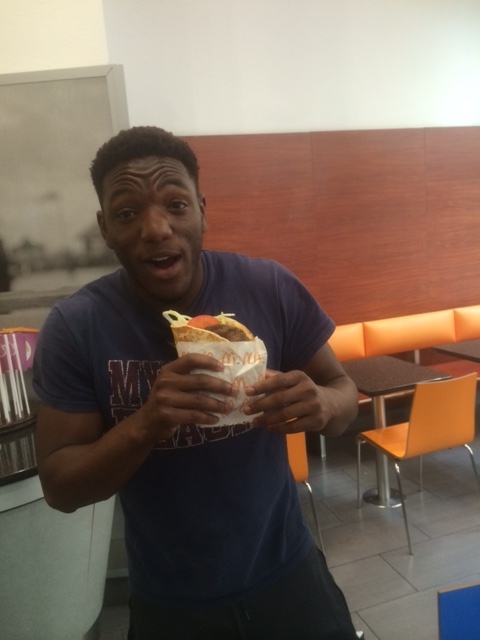 Nicosia certainly has no shortage of fun. That I can attest to. I've been exploring all of the local eateries, which I must add have the freshest food I have ever tasted, and some coffee shops at 11 PM to watch Nicosia's home soccer team battle the mighty FC Barcelona (they only lost 1-0!). Basically every weeknight until this past weekend was a night of exploration that always ended with ice cream or a frappe. By the way, if you are wondering how we sleep on so much coffee, just know that the six pounds of gyros the average American consumes in Cyprus is enough to suppress the black magic effects of Middle-Eastern caffeine. The real trip of the week however was to the gorgeous, historical and surreal Paphos. Yes, the same Paphos that the apostle Paul traveled to in his first missionary trip, and yes, the same Paphos where hotel rooms the size of the bed sleep 3 or more. The sink, toilet and shower are all in the closet. You can literally do all three at once.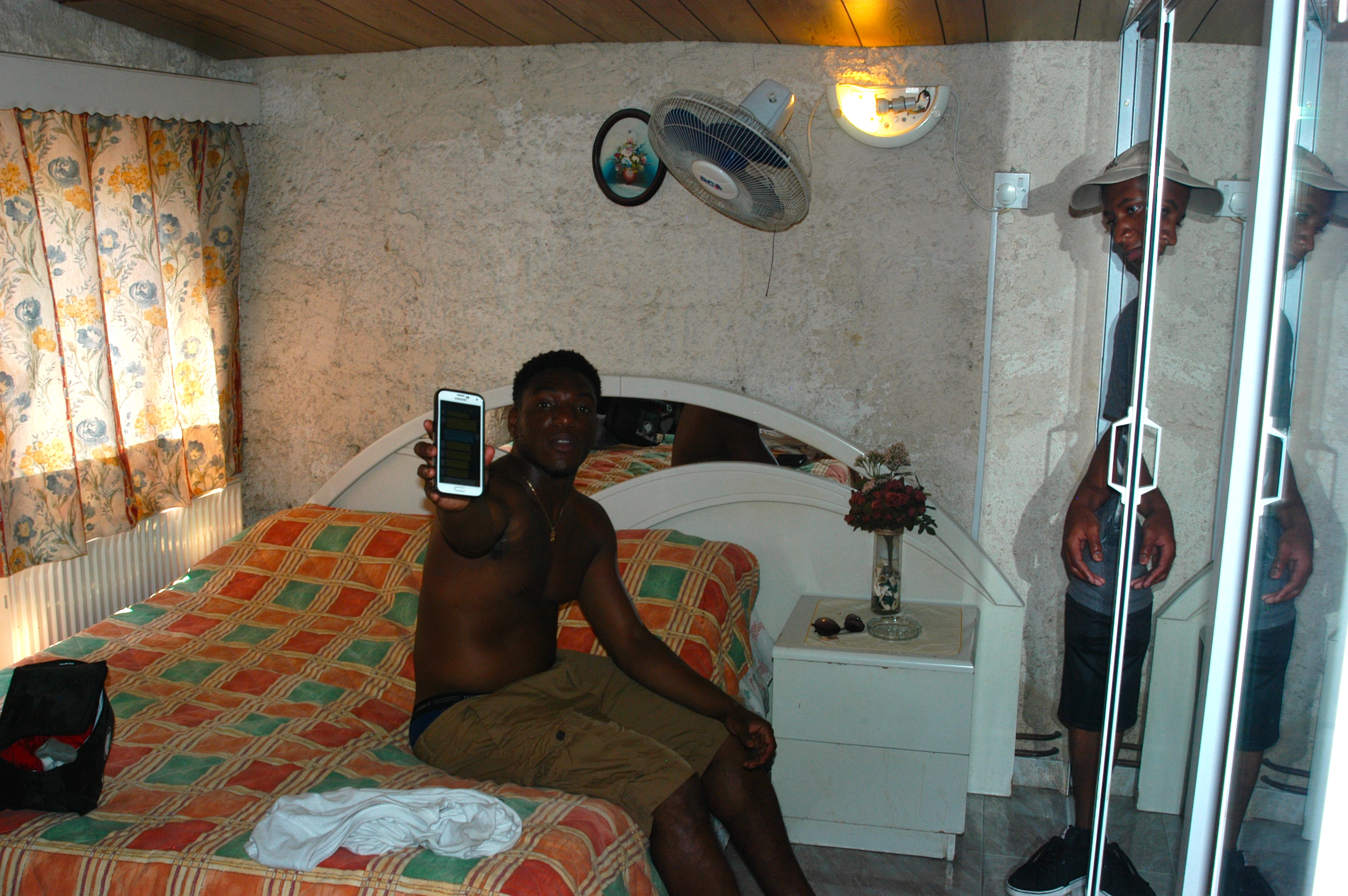 Upon in arriving in Paphos, I was blown away by the gorgeous views and perfect weather.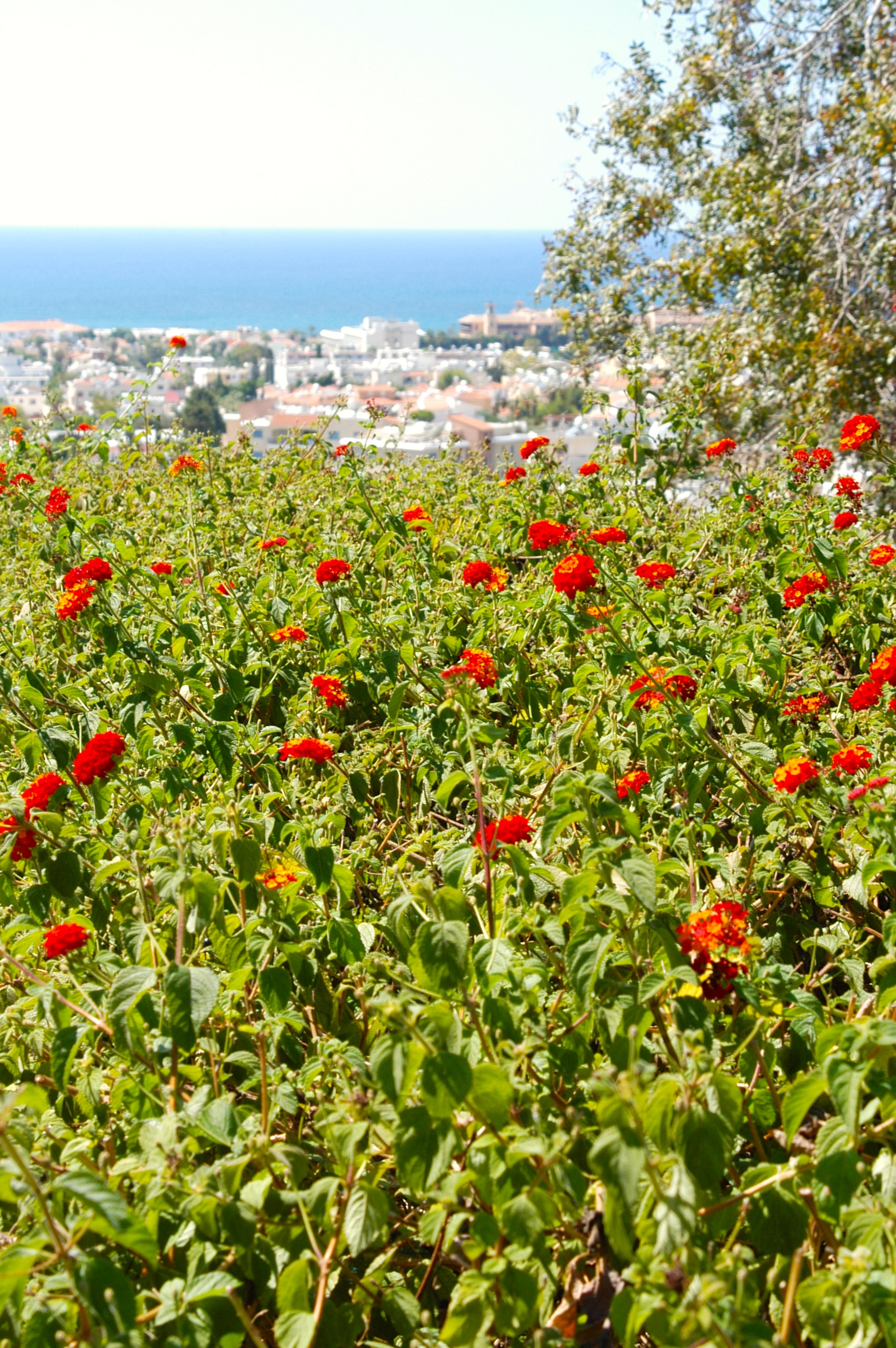 I will have to give credit where credit is due, so Nikon D100, thanks a lot. For anyone coming to Cyprus, Paphos is a must-go, partly because of how beautiful it is but also because if you step foot in Cyprus and do not go, I will personally pack you in a bag and take you there. The seafood is fresh (Seafood Meze is a must!), their "boardwalk" is stunning, and perfect for all you people-watchers out there. We spent day and night traveling across the city, watching my brother attempt backflips into the water, and singing karaoke at one of the many awesome outdoors hangout spots this city has.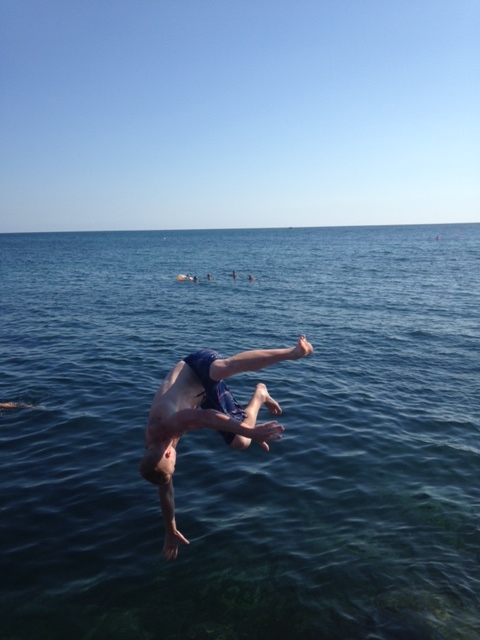 What an awesome time. One thing I learned? Hmm. Well, God is good for one, but also, I saw myself adapt to the environment and culture quickly, which before travelling here I thought would take at least a month. No, not here. Not in this beautiful land filled with these beautiful lamb-eating people. So friendly and the towns so quaint, whatever you want to do, it is only 15 euros away! Anyway, as I mentioned, every second was spent moving about, talking to new people like African Drum Artist Big-Deal, Scottish Bed and Breakfast owners, over a hundred Cypriot locals, and many more. Cyprus is an island of many nations, where the cultures mix perfectly to create a nice friendship stew. What a place! Many more people and adventures to come. New leaps of faith every day! Much love to everyone back home and whoever is reading this and thank you Jesus for keeping us safe!