Laykn's Final Blog!
June 2, 2015
Well I'm sad to say that my journey is over and that this will be my final blog post for Global Semesters. But, before it's all over I'll fill you in on my last couple days in the Mediterranean. The Tuesday before we left to go home we decided to clean out the apartment and get rid of the couple of wine bottles that we had collected throughout the semester :). After my roommate for some reason decided to draw unibrows on us, which I wish I had an explanation for, but I really don't. Anyway after that, we had our last pilates class. It was so sad leaving our pilates and dance instructor, Cynthia. We made sure to get a picture with her though! The next night we said our goodbyes around the corner at Brickyard.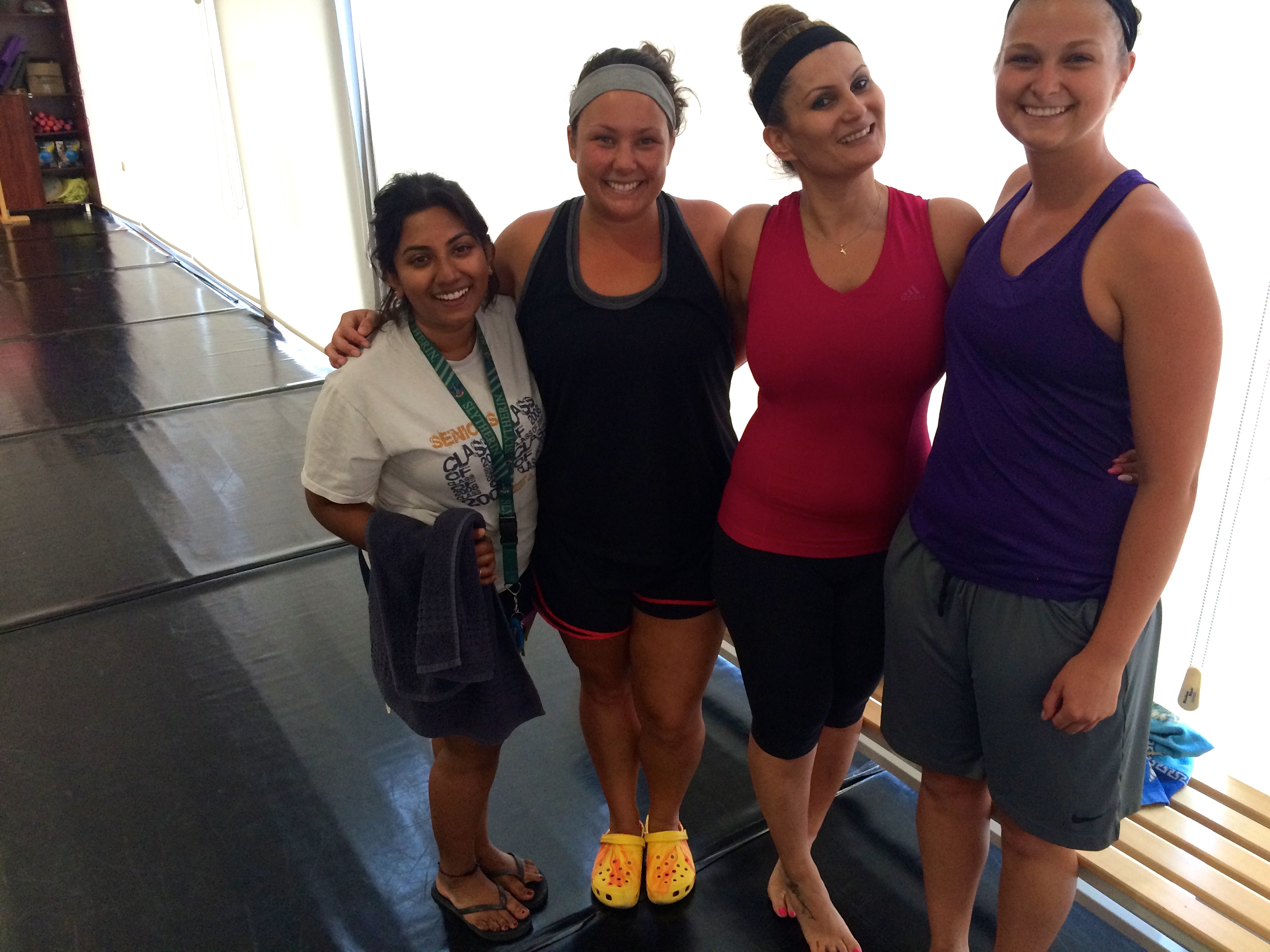 Our final day on the island Lauren, Nowshin, and I decided to go to Kyrenia. Before crossing the border to the north, we went up to view Nicosia from the top one last time. Of course we didn't pay to go to the observatory though, we went to the bathroom the floor below to get the view. Classy I know. For the record the observatory isn't expensive, we just didn't want to go up there this day. In Kyrenia we went to some shops and took in the views of the sea and the harbor. This was definitely one of my favorite spots in Cyprus. The views are breathtaking.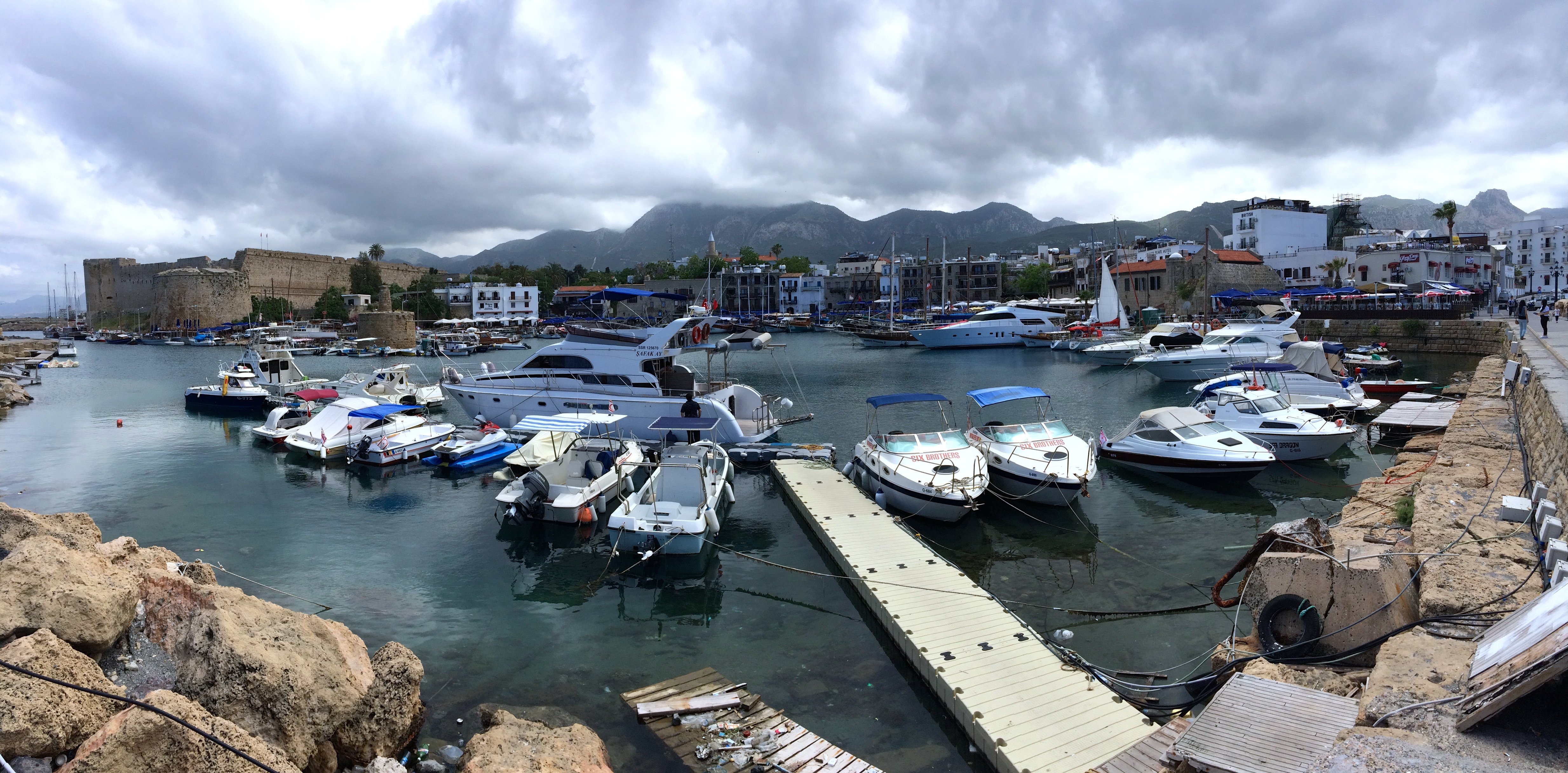 Unfortunately that night we had to head to the airport. Me and Lauren's flight was at 3:50am and Nowshin's was at 5am. We all wore matching t-shirts to the airport like a bunch of dorks. Lauren and I first traveled to Germany where I had a 7-hour layover and Lauren had a 2-hour one. The flight from Germany to Canada was 8 hours, but seemed a little longer since the girl across the aisle from me got sick. The plane I was on was a 747, which had an upstairs and fit 400 people! In Canada I met back up with Lauren and Nowshin for our quick layovers. Nowshin left first so naturally Lauren and me started bawling when she left us to go back to New York. Our plane ride from Canada to Minneapolis only fit about 20 people so it was a little different from the last plane I was on. We were delayed for an hour on the runway, but I was so happy to see my mom when I got back to Minnesota. I was also very happy to see my cat, Spaz, even though my mom let her get a little chubby.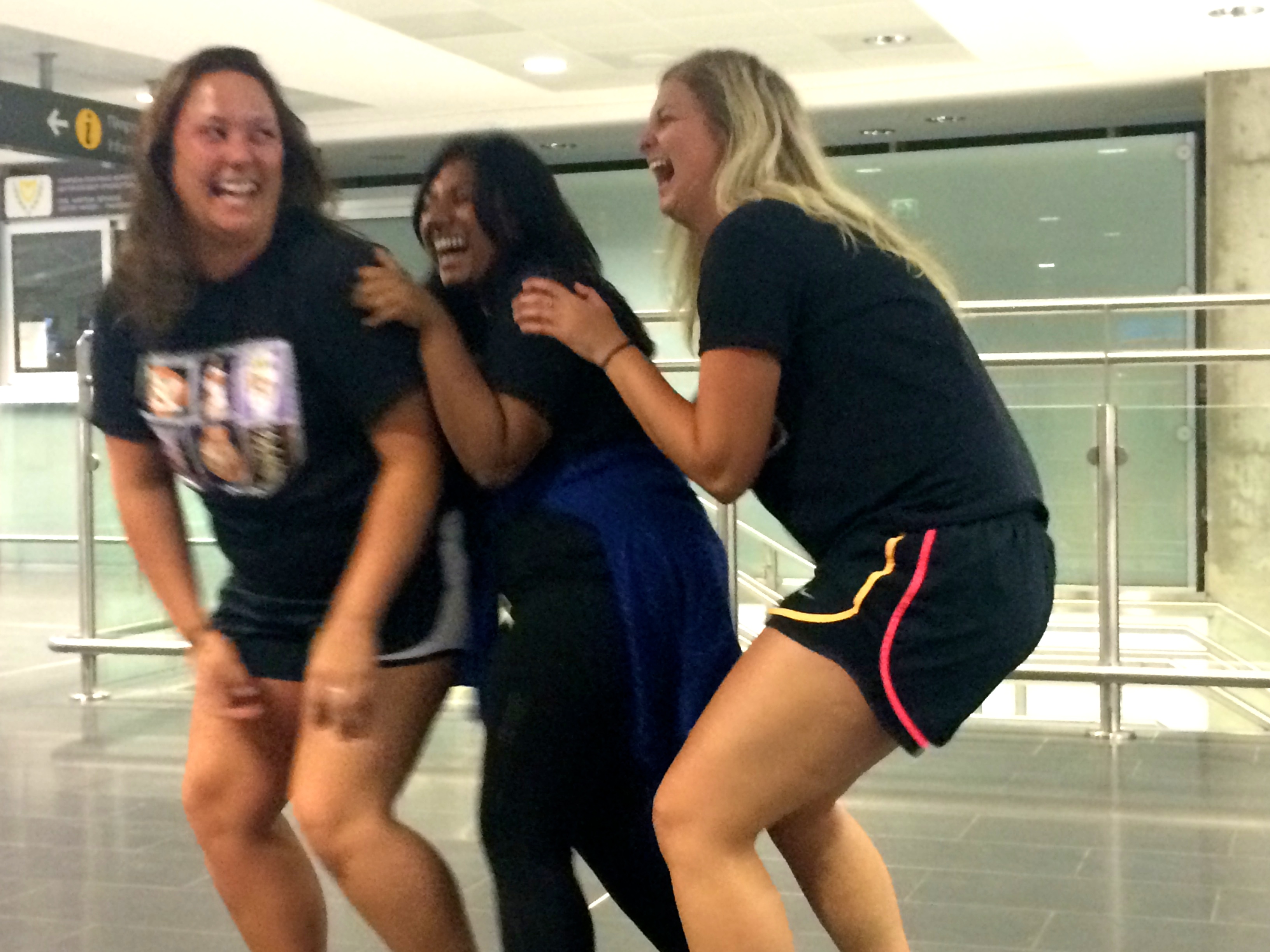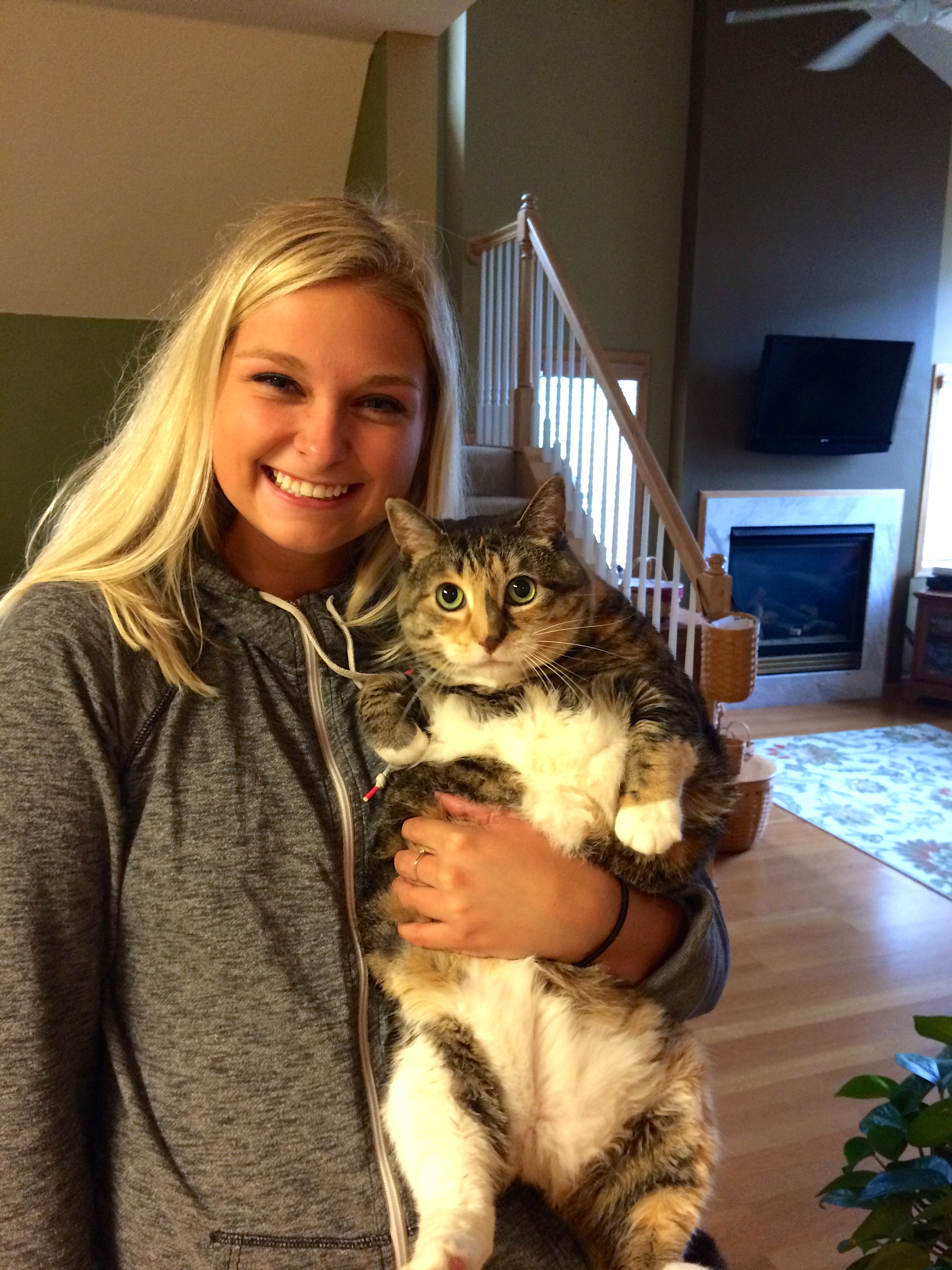 When I got home I slept for a while (I hadn't really in 48 hours), and then my mom and me ran some errands. The next day I got to reunite with my grandparents, cousins, and aunt and uncle. I cannot even put into words how much these past for months have meant to me. It made me appreciate more about the world, made me want to experience more, helped me grow up, made me more truly realize what is important to me, among many other things. Cyprus truly enriched my soul and I couldn't have asked for a better place to study abroad. It's actually very hard for me to believe that my time there has come to an end. Although, I am very happy to be back in the U.S., I think I'm ready to go back now, or at least travel somewhere. I hope over the course of these months I helped you get a sense of what Cypriot life is like and how amazing the country and its people are. I will never forget my wonderful, exciting, and beautiful months spend on the Mediterranean island of Cyprus.