LAST WEEK IN CYPRUS =(
May 19, 2014
I only have two days left in Cyprus, and it makes me really, really, REALLY sad to think about. This past week has been really fun, because I've been trying to squeeze everything I possibly can into my final days here. I've also been trying to squeeze as many Zorba's American cookies into my stomach as possible, which the man at the gym politely told me resulted in me gaining 1.2% body fat this semester. I'm not bitter about it, because I had so much fun going to workout classes with Val and Colby and I loved our silly conversations walking to and from the gym. Check out our muscles! We might have gained fat, but we're still pretty intimidating.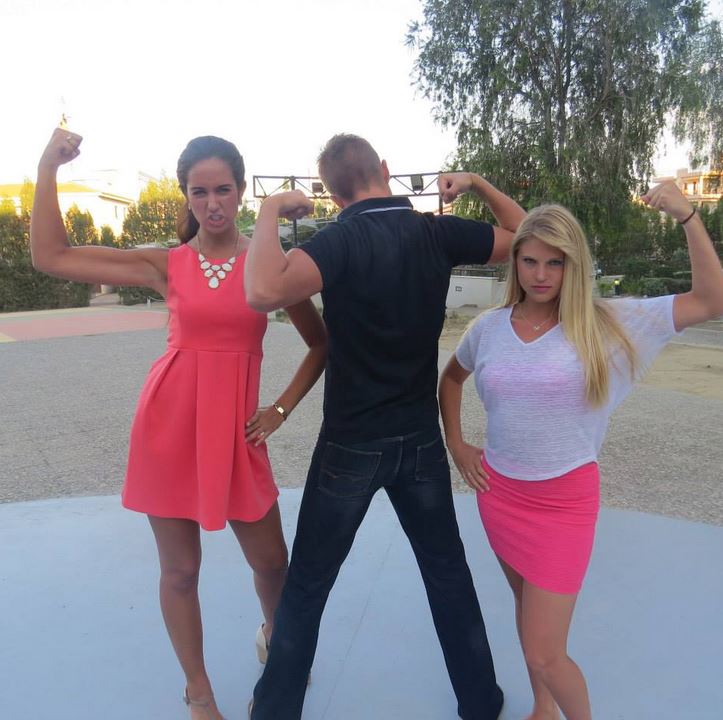 This picture was taken last night after our Global Semesters graduation. The Global Semesters office had a ceremony for us, and afterwards we went to our final group meze. It was amazing as usual, but it was pretty emotional. It was really nice to see how far we've come as a group. Just four months ago, we had been sitting in the same room during orientation, and we barely knew anything about each other. I now feel comfortable going up to absolutely anyone in Global Semesters and having a conversation about anything, which is a really great feeling. Here is a picture of me, Ari, Val, and Lauren after graduation. We all got sooo close, and I'm going to miss them A LOT.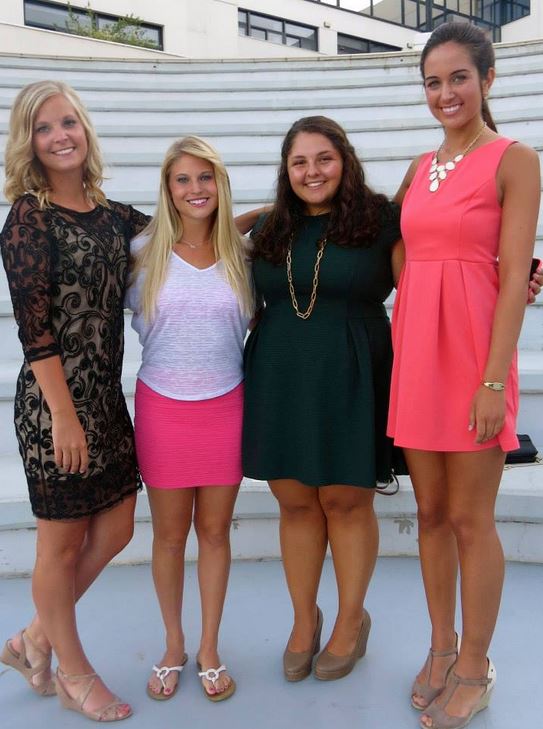 Despite having final exams and projects, I went to Nissi twice this past week with friends. If I came home pale, my friends would make fun of me, so I had to make sure I had my tan on lock. We didn't end up laying out in the sun as much as I had anticipated, because we were too busy being stupid and having fun. The first time, Lauren, Val, Colby, Dylan and I went. Dylan took a mini photoshoot of Lauren, Val, and me. The first picture was posed, but the second actually wasn't. We tried getting a cute picture in that position, but a wave came and splashed us at the exact moment Dylan took the picture. It was perfect.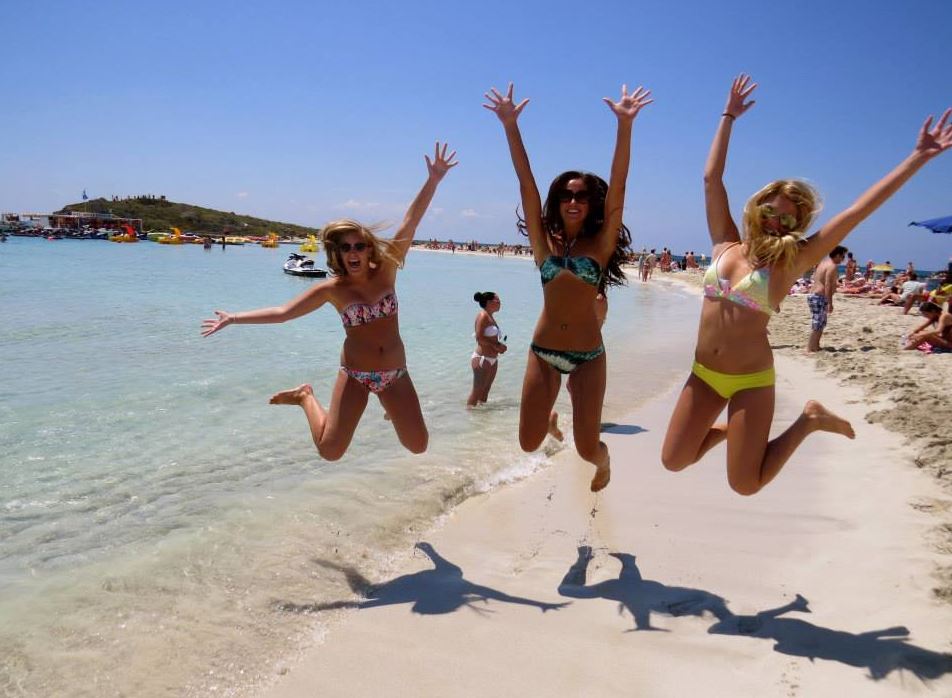 After the photoshoot, we wanted to try to do something cool. We attempted to make a giant tower where I went on Colby's back and Lauren went on my back while Colby held Val. I know we went to the gym this semester, but not nearly enough for that to have worked out. Here are some pictures of us trying different poses, almost all unsuccessfully.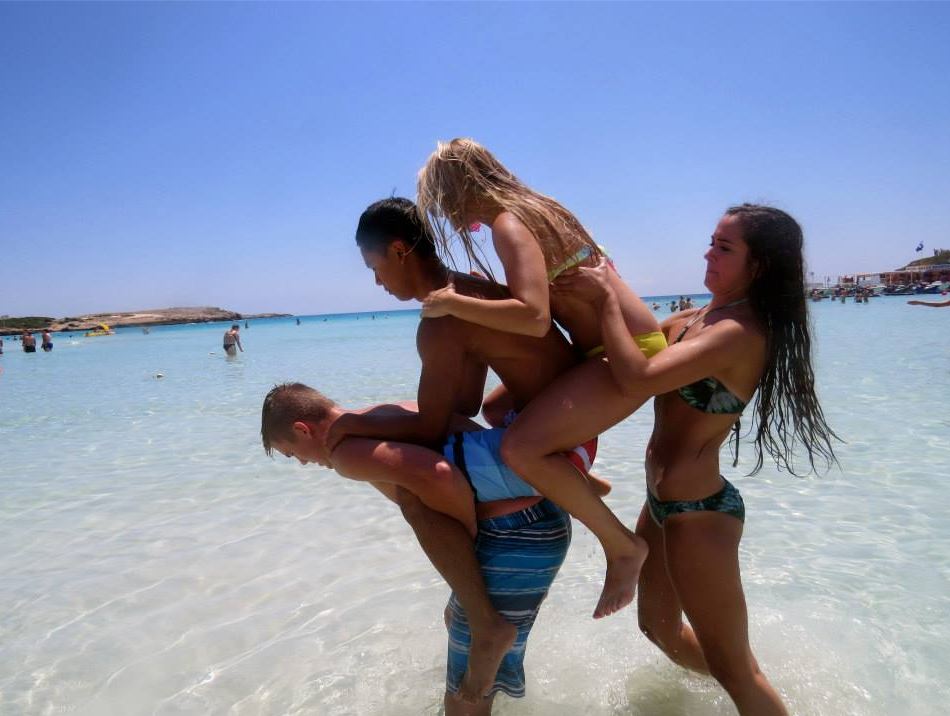 After getting stared at by lots of people on the beach, we finally gave up and decided to take a normal picture.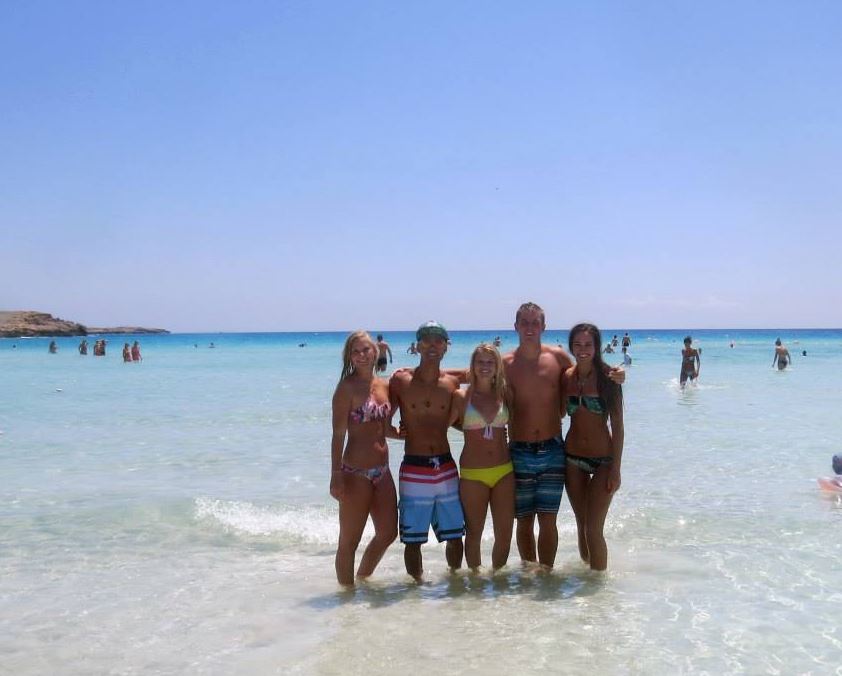 Unfortunately I won't be able to go back to the beach at all before I leave. It was really sad to walk off of the most beautiful beach I have ever been on knowing that I probably wouldn't be back for a long time. This week has been filled with goodbyes, and will continue to be this way until I leave. A few days ago I had to say my first hard goodbye, because Shane went back to California to graduate. I'm really dreading saying goodbye to Lauren, Ari, Val, and Colby tomorrow night (I didn't include Jasmine and Dylan in this because I go to college with them in the US, so I won't really be saying goodbye). There are definitely a lot of other people that I will miss, but these are the ones I have spent the most time with by far. I'm getting really emotional just writing this and I don't want to be sad until I absolutely have to be, so I'm going to stop for now. The next time I write a blog post, I'll be back in the US. So weird!
TBC (To be continued),
TBC (Tiffany Brielle Caroselli)