GETTING HERE AND GETTING ADJUSTED
May 16, 2014
Cheers from Cyprus! I arrived safely last Friday and have been living it up since. The living here has been easy so far, but unfortunately the getting here wasn't as easy. Before Cyprus, I travelled to Jordan and Egypt. Going through security in Jordan was…interesting. I took off my shoes, jewelry, jacket, etc. and went through the metal detector. Because it beeped when I went off, they proceeded to search me. The scanner started beeping as it approached my lower stomach area (awkward), and I remembered I still had my belly button ring in. I had to lift up my shirt and take it off (my belly button ring….nothing else) in front of the security guard. Considering that the majority of the women in Jordan consider it immodest to reveal their arms in public, it is safe to say I was mortified and received a ton of less-than-favorable looks.
My flight to Egypt was slightly less eventful, but it was delayed three hours. There was a bombing in Cairo that day (I'm not sure if that had anything to do with the flight delay. I felt more comfortable not knowing), but regardless, I would've felt like a terrible human being complaining about a delayed flight when four people were killed miles (or kilometers? I'm still getting used to this) away from me. I felt lucky to have not been affected by the bombing, so I didn't let the delay bother me. Because I was so late, I missed the GLS shuttle going to the apartments. The lovely GLS ladies called me a cab (thanks guys! Shout out to you), so there was a nice man waiting for me when I arrived at the airport. Seeing him get into the right side of the car was shocking. I creepily snapped a picture of him while he wasn't looking because I was so amazed. The picture quality is poor because I was trying not to get caught, but here it is.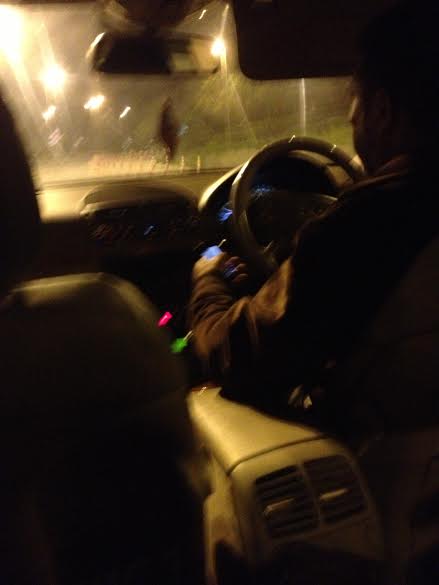 Even worse than this was the following day when I saw a 10-ish year old boy on the left side (the driver's side in the US) of a car. It took me a minute to realize he wasn't actually operating the vehicle. Anyway, the nice taxi driver brought me to my apartment where I met roommates! These are my beautiful roommates, Lauren and Ariana.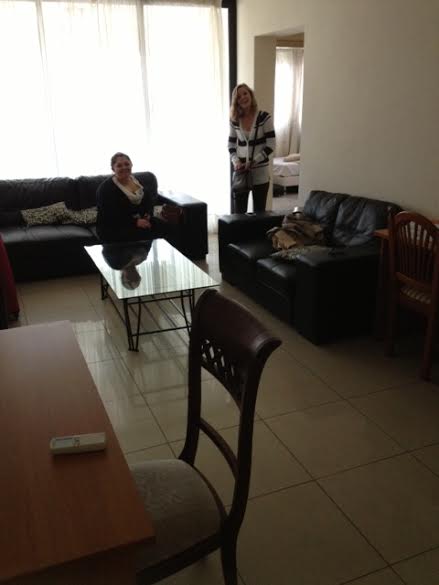 Our apartment is really nice, and so far we've been getting along great. We're all very easy going and not high-maintenance, so we're a good combination. Our fourth roommate, Jasmine, has yet to arrive…but we're excited for her to get her! Our apartment came equipped with a wine opener but no dish drying rack, which leads me to believe that we're encouraged to drink in our rooms and go out to eat a lot…which is basically what we've been doing. The one exception to that is when some of the guys cooked the girls dinner last night. It was adorable and absolutely delicious! We all hung out for hours after dinner just getting to know each other better, and it was probably my favorite night here so far. Thanks again, guys! This is a picture of us having dinner together family style.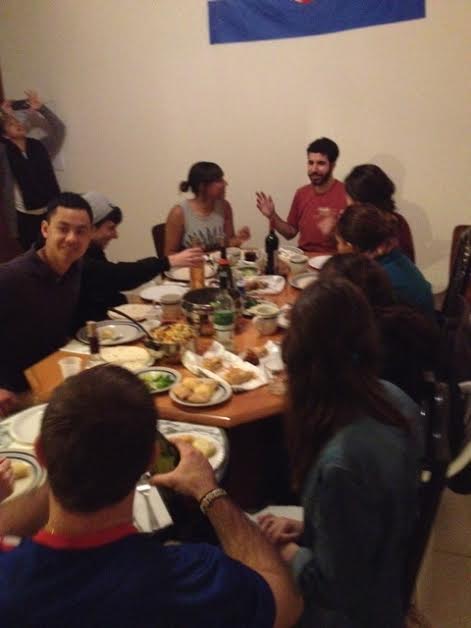 My body is a little overwhelmed by the amounts of food I've been consuming (the halloumi is too good to pass up on thirds), so I signed up for a gym membership to balance it all out. Zach worked out a really good deal and got us a four month membership for 100. The currency is euros, but I'm just pretending that every price I see is in dollars because it makes me feel better about my decisions. The University of Nicosia also has a gym, but the membership that Zach found includes really cool classes. The classes include kickboxing, TRX, Pilates, Zumba, boot camp, cycling, and trampolining (I don't think that can actually be used as a verb but I didn't know what else to call it). Today Jessie and I took the spin class, and it was awesome! The room was all dark and there were these fun flashing lights. If the music weren't so 90s, I would've felt like I was at a club. Jessie and I pretty much acted like we were anyway, and we were the only ones waving our hands around during spin. The class was a great workout. We were both sweating a ton by the end. The only challenging part was that the instructor gave directions in Greek. I chose to really play up the I-don't-speak-Greek thing here, because even though I knew damn well that he wanted us to stand up while spinning, I chose to sit for an extra few seconds while I pretended to process what he was saying. On the other hand, when he told us to sit down, I was probably the first to sit. Selective hearing at its finest. This is a picture of the cycling room. I couldn't get a shot during the actual class partly because I was too out of breath but also because I left my phone in the locker, so you don't get the full club-effect. It's still pretty cool though.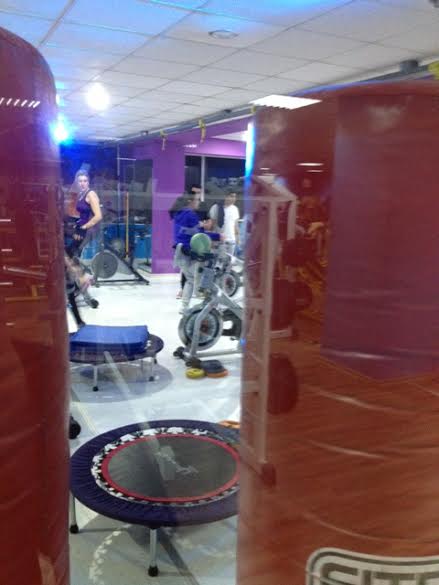 In between working out and eating, I've also been planning independent trips with some new friends! So far I have three trips bookedIn between working out and eating, I've also been planning independent trips with some new friends! So far I have three trips booked, one being to the Greek islands! About 20 of us are flying into Crete and then going island hopping. PS if you are in GLS or at the University of Nicosia in general and are interested in coming, all are welcome! Message me and I'll give you all the details! About 20 of us are flying into Crete and then going island hopping. PS if you are in GLS or at the University of Nicosia in general and are interested in coming, all are welcome! Message me and I'll give you all the details. My goal is to book all of the trips early on, that way I can't spend all of my money on eating and drinking and have nothing left to travel with. Even though I do want to travel throughout Europe, I also am really excited for the GLS trips to Cyprus! We found out during orientation that we're going to be in Limassol during Carnival, so we're going to go all out for that!! I'm going to save more details on GLS programs for a future blog post, but it's worth mentioning that the staff at GLS has been doing an absolutely amazing job at making sure we get to see all that Cyprus has to offer. Cheers to you guys, and thanks so much for all of the planning you've been doing! We're all having such a wonderful time, and none of that would have been possible if it weren't for you all. J I'm so excited to see all that the next few weeks have in store for us!
TBC (To be continued),
TBC (Tiffany Brielle Caroselli)