Management Team
We have an experienced management team with a long track record in higher education, study abroad and risk management.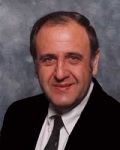 Dr. Andreas Polemitis - Chairman
Dr. Polemitis has served as the Academic Dean of the University of Nicosia, the leading university in Cyprus, for over twenty five years where he has been responsible for academic quality, program development and accreditation. Dr. Polemitis brings a lifetime of expertise in academic program design and standards to Global Learning Semesters and is responsible for the academic design of our study abroad programs.
Dr. Polemitis holds a DBA from Indiana University and Master's and Bachelor's degrees in Business and Economics from the American University of Beirut. He has a deep understanding of Europe overall and the Eastern Mediterranean region in particular.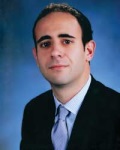 Mr. Antonis Polemitis - Vice Chairman
Mr. Polemitis was previously a partner in New York and London for Oliver Wyman (formerly Mercer Management Consulting), one of the world's leading strategy consultancies. At Mercer, Mr. Polemitis helped Fortune 500 executive teams in financial services, technology, energy and private equity manage their growth and investment strategy. His research at Oliver Wyman has been published in Buyouts and cited in the Financial Times (London). More recently, he has worked for a private investment fund with a particular focus on funding and growing service companies in India where he has traveled multiple times.
Mr. Polemitis holds an MBA from Harvard Business School where he graduated with highest distinction as a Baker Scholar and a B.S. in International Studies, Accounting and Computer Information Systems from Indiana University where he graduated with highest distinction as a Wells and Chancellor's Scholar. Mr Polemitis studied abroad at the Sorbonne in Paris as an undergraduate.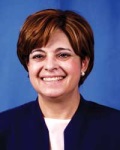 Dr. Olga Polemitou - Chief Financial Officer
Dr. Polemitou has extensive experience in strategic financial management. Dr. Polemitou has held senior executive positions with Fortune 500 companies in the energy and telecommunications industries where she was responsible for building organizations, leading the finance and internal audit functions, assessing risk to company operations, developing mitigation strategies and overseeing the P&L process. She is the founder of Aristion, Inc. a firm that provides outsourced accounting services to middle market companies.
Dr. Polemitou holds a Ph.D. from Indiana University and a BA (Honors) from the University of London.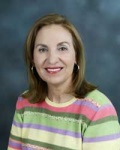 Ms. Elena Kashi - Vice-President of Travel Operations
Ms. Kashi spent over a decade as the lead Administrative Officer for the Cyprus International Businesses Association (CIBA), the association of international businesses operating in Cyprus.
In this role, she was responsible for matters related to immigration, travel, customs, and current business issues as well as lead administrative roles. She has traveled extensively in over 25 countries.
Ms. Kashi manages Global Learning Semesters's extensive travel operations, including hotels, air and ground transportation, guiding and visit arrangements internationally.
Ms Kashi has a Higher Diploma in Law from the Irish National Council for Educational Awards (NCEA) and a Bachelor of Arts degree in Liberal Arts from the University of Nicosia.
Evie Zambetakis - Vice President, University Relations
Evie Zambetakis is Vice President,  University Relations at University of Nicosia Global Semesters,  where she helps develop partnerships between the University of Nicosia and North American universities, with a particular focus on the energy field.   She was previously a Senior Research Assistant at the Brookings Institute, where she helped found the Energy Security Initiative.   Her research at Brookings was published in International Affairs. She previously worked at the Greek Embassy in the United States, the US Embassy in Greece and the Department of Defense.   Evie holds a MA in International Security Studies from Georgetown University and a BA in Political Science from Rice University.